Spend some time at...
MINSTER
MUSEUM
in Thanet
[ Minster Museum ]
[ Minster Abbey ]
[ About Minster ]
[ St Mary's Church ]
[
Minster Village Website
]
[
Brook Museum
]
[
St Nicholas at Wade
]
Why not visit Minster Abbey, St Mary's Church and of course Minster Museum
You will be assured of a warm welcome!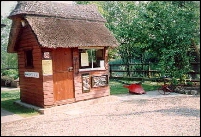 Minster Museum
Craft and Animal Centre
A Registered Charity
Bedlam Court Lane
Minster
Ramsgate
Kent
Telephone: 01843 822312
Events for 2005
Wednesday 3 August and Monday 22nd August: CHILDRENS DAY. Including Punch & Judy, Pottery, Card Making, Art, Felt Making, Knitting, Entertainment, Storytelling and Falconry Display. This is in addition to all the normal delights of the museum, with all its animals and exhibits of country life. Children of all ages will enjoy the day. Why not make a day of it and bring a picnic or have lunch in the Museum's oast tearooms?. Normal admission prices apply. Please note: All children must be accompanied by an adult. Attractions may be altered without notice by the Committee.


Opening Times
April to end of September
Monday to Saturday 11am-5pm (earlier opening times at special events)
Sunday 2pm-5pm
Admission
Adults £5.00
Children and Senior Citizens £3.00
Family Day Ticket £13.00 (2 children + 2 Adults)
Season Tickets and Special Rates for Pre-booked Groups are available - Contact the Museum for details
About Minster Museum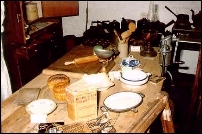 Minster Museum dates back as far as the 8th Century and is situated in the grounds of Minster Abbey. It provides a wide range of activities for the whole family.
The Olde Tithe Barn houses a facinating range of agricultural machinery and implements depicting farming methods from the early 19th Century. Craft workers are on the ground floor and include a spinner, felt maker, lace maker, decoupage, dried flowers and needlework. All the items made at the work shops are avialable for sale. On the top floor is housed a fascinating display of agricultural artifacts, a haberdashery shop, Victorian kitchen, a 1940s shop and many more displays to stir the memories. A lift is available for disabled visitors. A wood carver, a Silversmith and a Woodturner can also be found within the grounds. A vegetable plot, with traditionally grown crops to wander around is next to the nature walk, alongside the duck pond. The animal and bird collection has been built up over the years, with some as rescued or injured species.These include Mandarin ducks, China geese, and Canada geese. Many of the rare breed chickens are free to raom the grounds and can be seen at close hand. Among the many animals at the museum are Zig and Zag the two elderly pigmy goats, two kune kune pigs, two Alpacas called Twix and Giles, chipmunks, rabbits, and guinea pigs, an aviary containing cockatiels, finches, and parakeets to name but a few. The Oast house tea room, run by Mencap to give their clients valuable work experience, offers light refreshments, drinks and ice cream, in the cottage tea rooms or outside in rural surroundings. Close by is the gift shop selling mementos, sweets, produce from the garden, eggs, and preserves. The grounds of the museum are tranquil with gardens and a picnic area, where, when weather is suitable, falconary displays are held.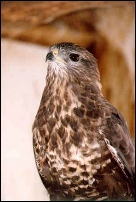 Our Falconer, David Grew, works his Harris Hawk and buzzards most days of the week, weather permitting. David is due to start training courses soon, anyone interested in learning this traditional skill should come along to the Museum and have a chat or you can telephone him on 07747 051512. The sight of the magnificent eagles soaring above Minster Abbey is a must.
There is a nature walk alongside the pond, leading to a picnic area, and the museum tearoom is available for light refreshments.

A non-profit making Charitable Trust controls the Museum. It's development and day-to-day activities are undertaken entirely by volunteers. All income is used for the Museum running expenses and improvements.
[ Next ]